Posts: 361
Hi,
I'm selling a few excess Bidets/Skirmishers that I have no need for- they were originally painted up for the Battle of Verneuil demo game that both Simon and I put on at Salute in 2011 and are high quality paintjobs.
I'm looking for £5 per figure, a more than fair price!
.
So that would be £45 for the lot.
Buyer pays postage- they will be packed so that they are very snug and safe. Also, i can go to the PO and get the package wieghed so that you will pay the correct postage.
If you're interested please PM me or drop me a line below:
darrell.hindley@googlemail.com
Piccies:
Medieval Bidets/Skirmishers
Side View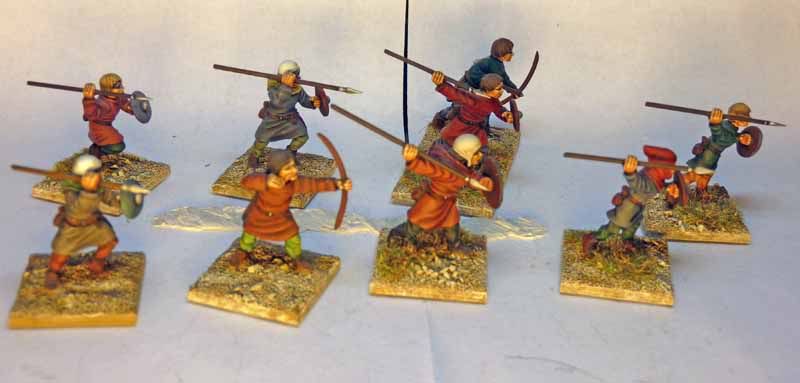 Close Up
Thanks for looking,
Darrell