Posts: 338
Thorvald Arngrimmson's band of mercenaries are on the move again. After defeating their enemies in Aldeigjuborg they have travelled down the Varangian trading routes to Constantinople. There they have entered the employ of the Emperor, and have joined with troops heading to Apulia to reinforce the Emperor's army already fighting against the Norman invaders there.
Heading inland, some of Arngrimmson's men scouting ahead stumble upon what looks to be the site of a Norman ambush on a column of their fellow Varangian troops. With night drawing in they station themselves in a nearby farmstead, occupied by a lay preacher and his daughter, in case the Normans return...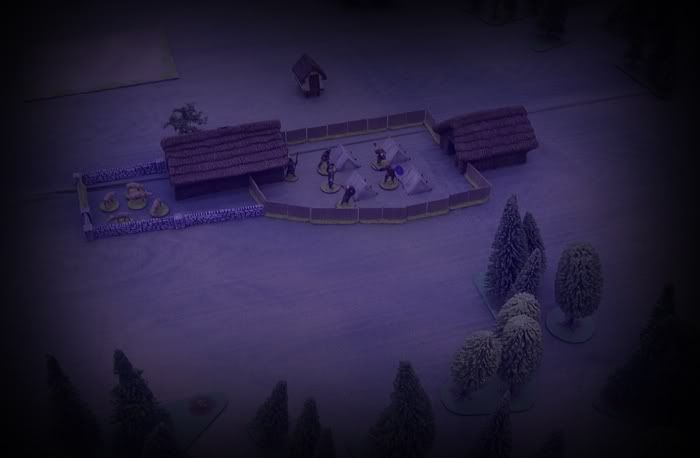 The Farmstead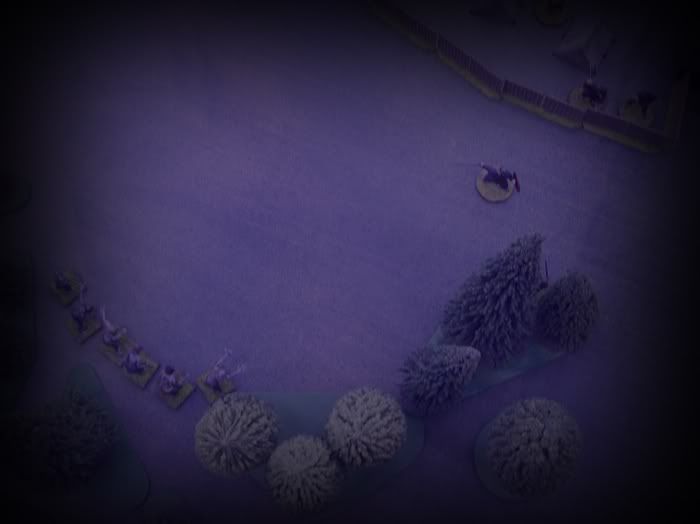 Eardgard Silky-Hair spots a wounded soldier staggering out of the trees towards him. Rousing his fellows he moves towards him to help...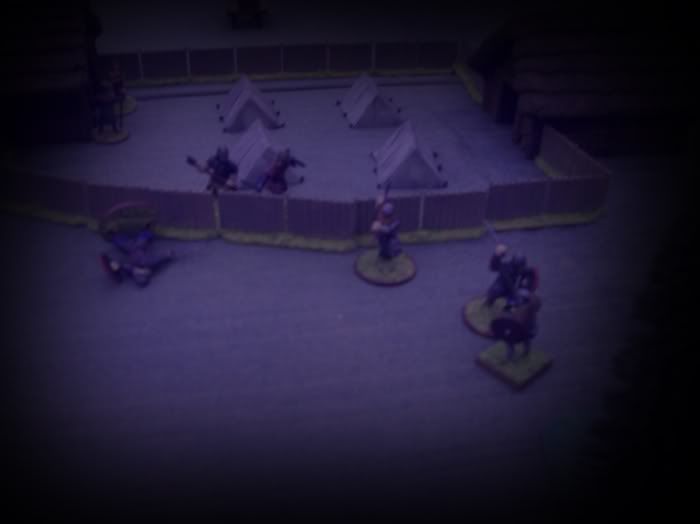 The wounded soldier lashes out at Eardgard, propelling him backwards. Einar quickly despatches the abomination.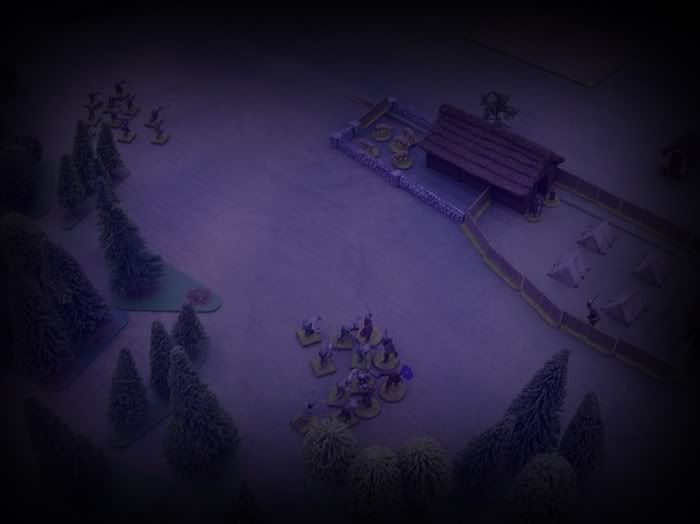 It becomes clear that they are under attack by
draugar
, reanimated corpses.
The preacher's pigs become agitated by the approaching evil.
Njal Horse-Cleaver, Snorri the Agyle, Bjorn the Navigator, and Eardgard cut down the
draugar
, but they keep coming.
Driven insane by the shambling mass, the swine panic and trample Einar as he rushes to hold them off.
More
draugar
appear behind the farm.
Collecting minor wounds, the men fight on...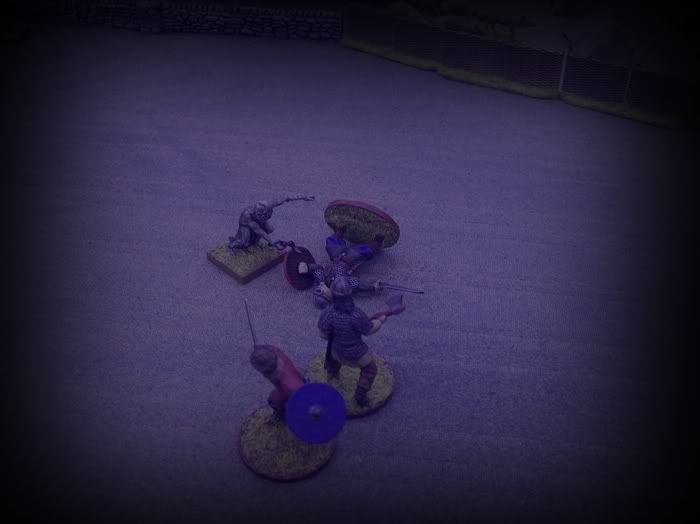 ...until one
draugr
with an axe cleaves into Eardgard, and he falls.
The
draugar
behind the farm get closer...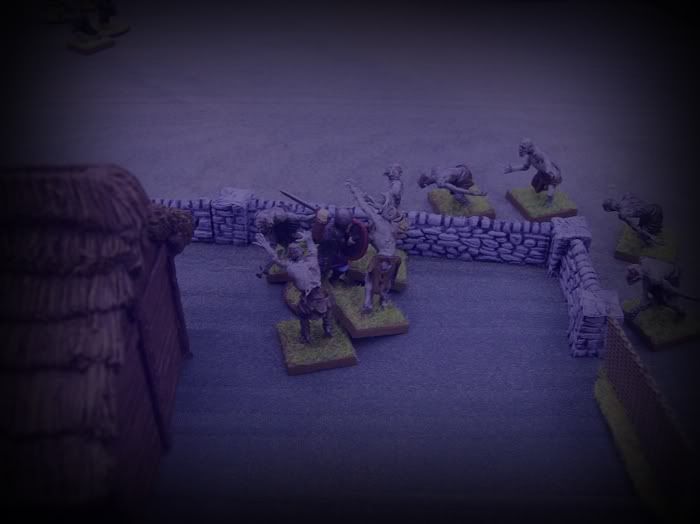 ... as Einar fights on, surrounded.
Bjorn thrusts a burning torch into the
draugr
. It is unwounded, and they are now fighting a burning
draugr
.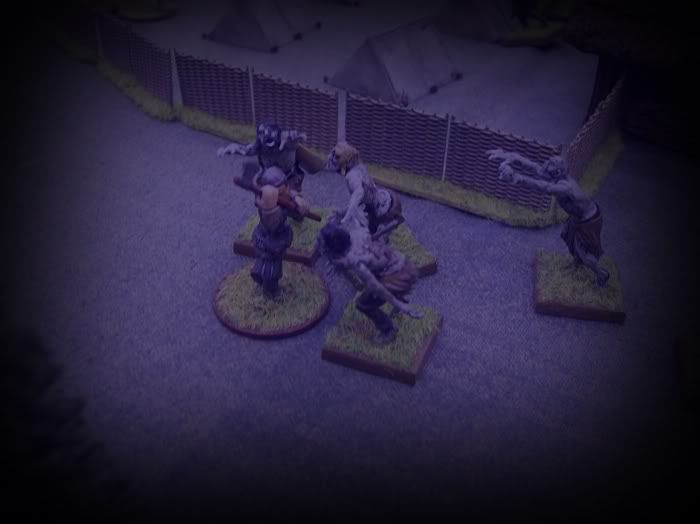 The burning
draugr
is cut down, and Njal rushes to attack the
draugar
creeping into the farm behind them...
While more shamble out of the trees to attack Snorri and Bjorn.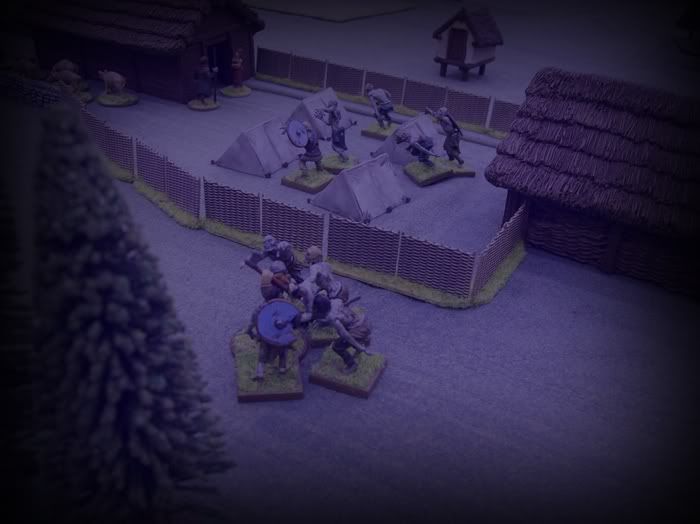 The
draugar
inside the farm spook the pigs back in the other direction...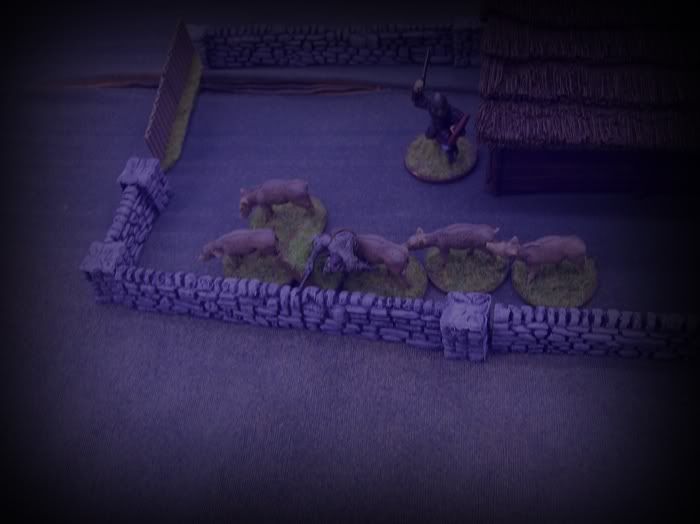 ...but Einar leaps out of the way this time, and they trample the last
draugr
he is fighting.
The last remnants are mopped up.
Bjorn tries in vain to catch up with the maddened pigs...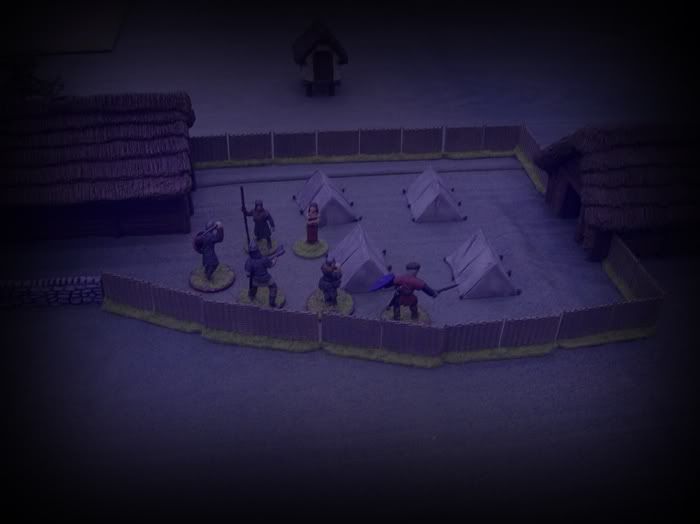 ...and the men are scolded by the preacher's daughter for allowing the pigs to escape.