Posts: 338
The forces were 2 sections of Soviets with support weapons and a BA64, versus 2 sections of Germans with a SdKfz 222. Both had the objective of securing the small hamlet in the centre of the board.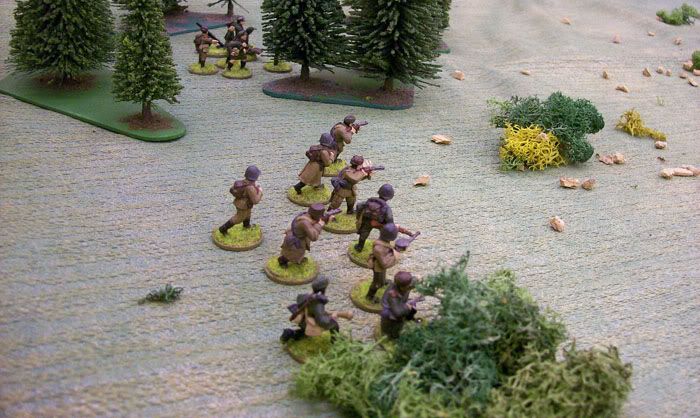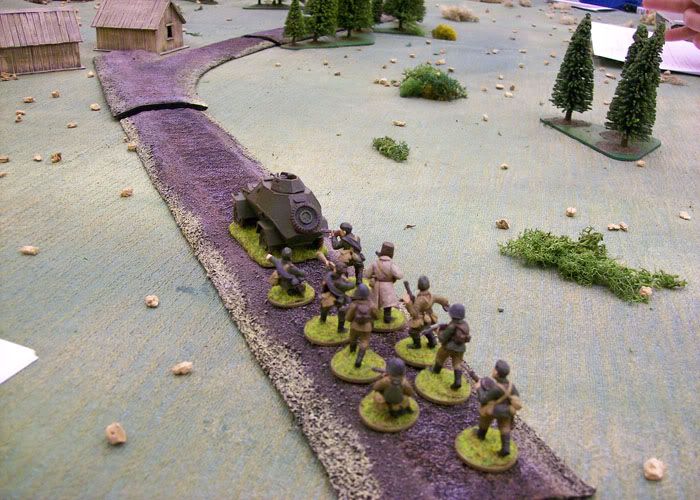 The Soviets move up.
As do the Germans.
As one Soviet section moves into the hamlet, the mortar has a very lucky shot and takes out the 222 (see the puff of smoke in the distance...)
The Germans take casualties and go to ground.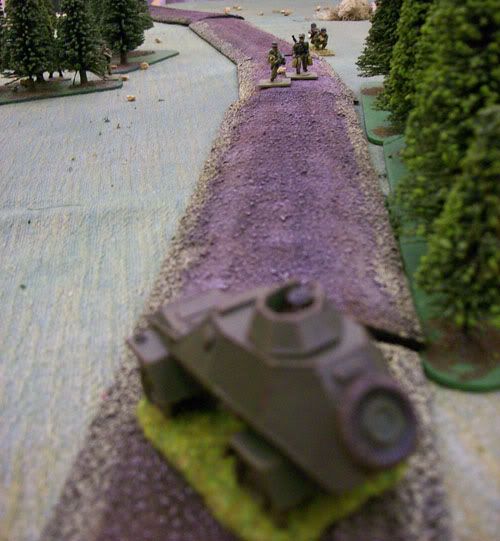 The BA64 moves round the woods and comes face to face with a Panzerschreck team on the road.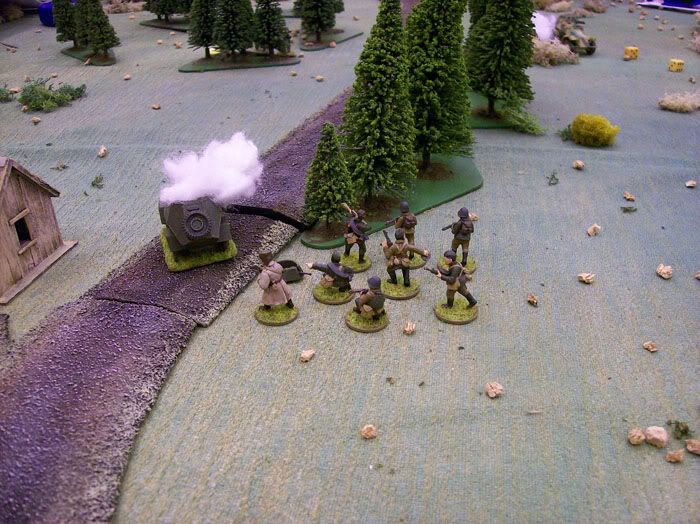 The Panzerschreck has the desired effect.
The Soviets hold the hamlet, and one section begins to move forward to outflank the Germans in the trees. The Germans pull back.