Advanced Member
Posts: 237
Greeting ladies and gentlemen.
The day began with the rain pouring down on the forces as the adopted their position for the attack.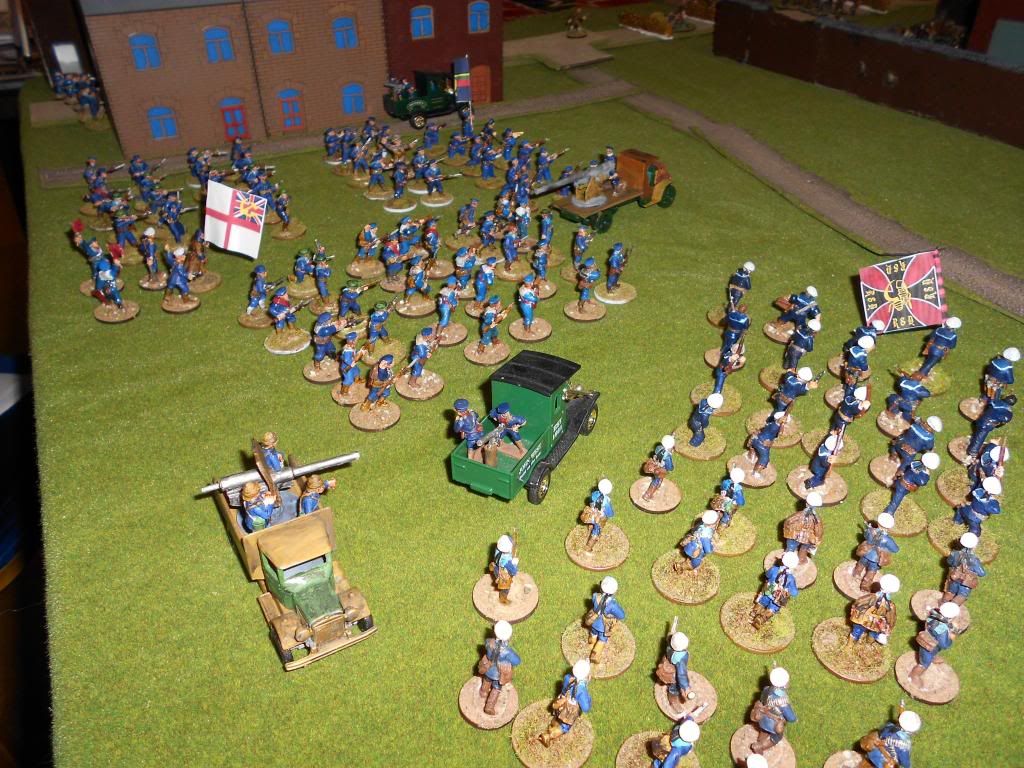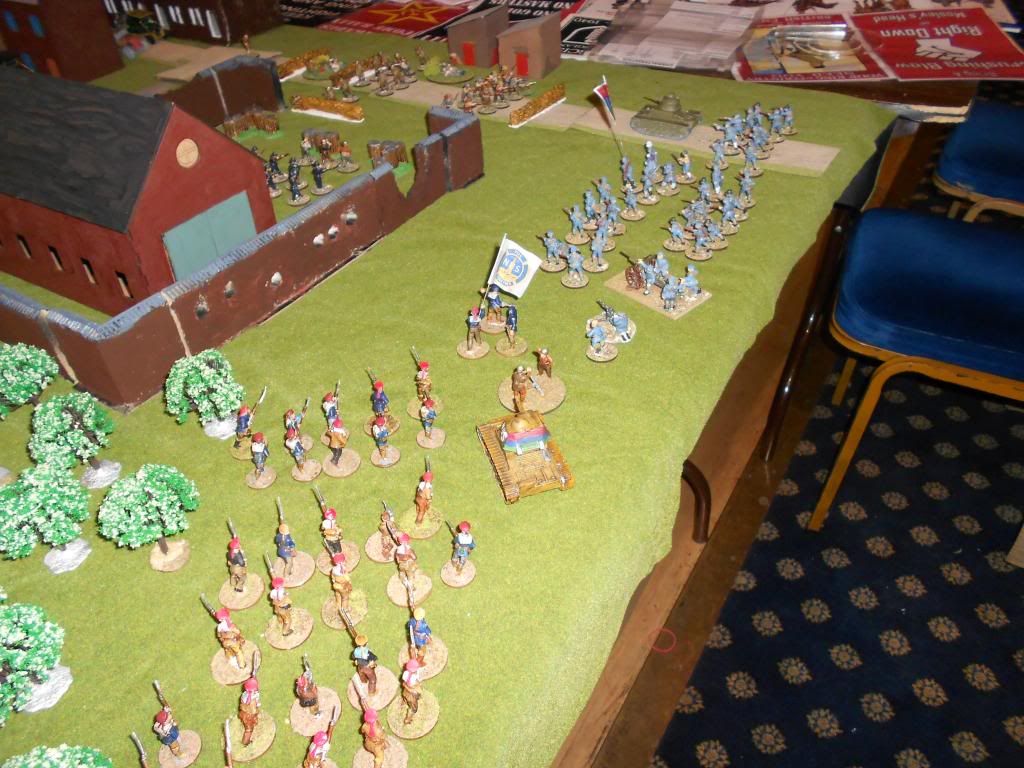 The government reinforcements split into two flanks to take on the Liverpool free state and the forces of the red navy. The buf third legion came under fire from the international sailor brigade and took cover in the nearby buildings.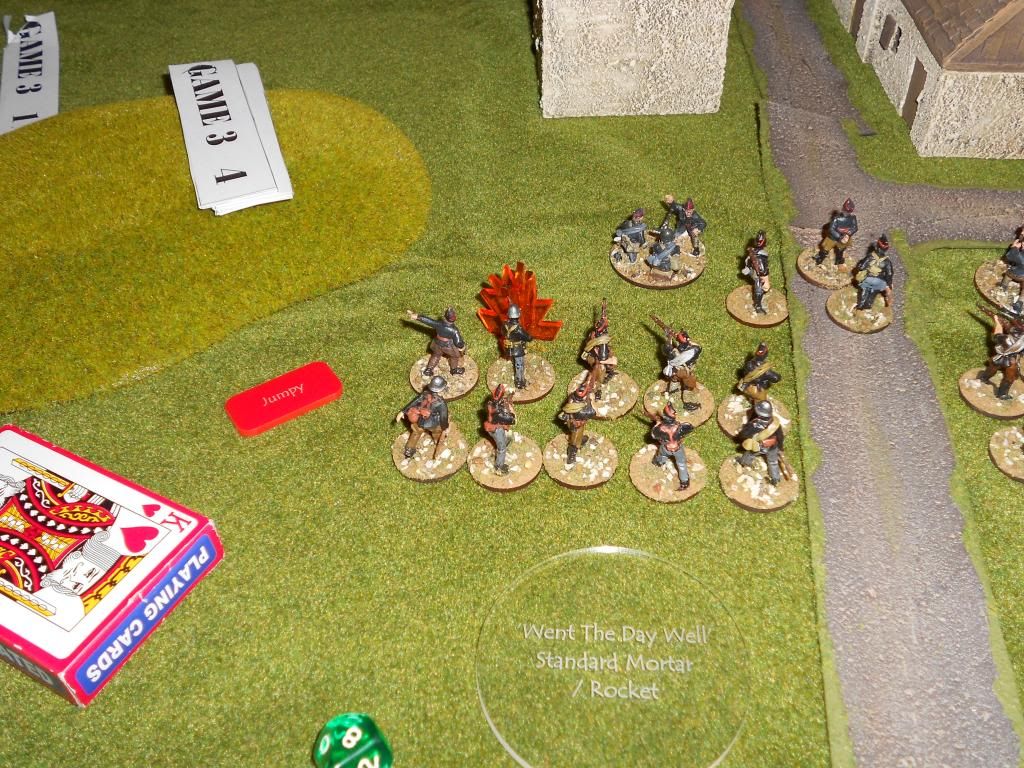 On the over side, the Jerwood militia and second legion press forward.
At the factory, the hopworth militia began to fall as the china town defence force began their advance as hordes of sailors attack from the other side.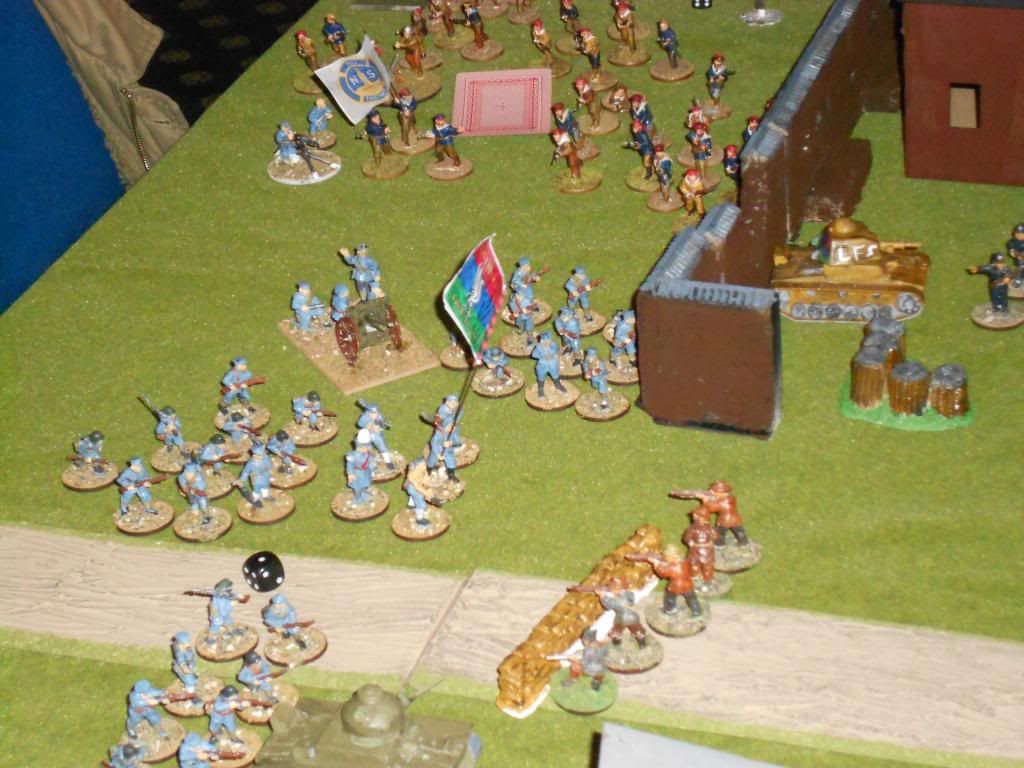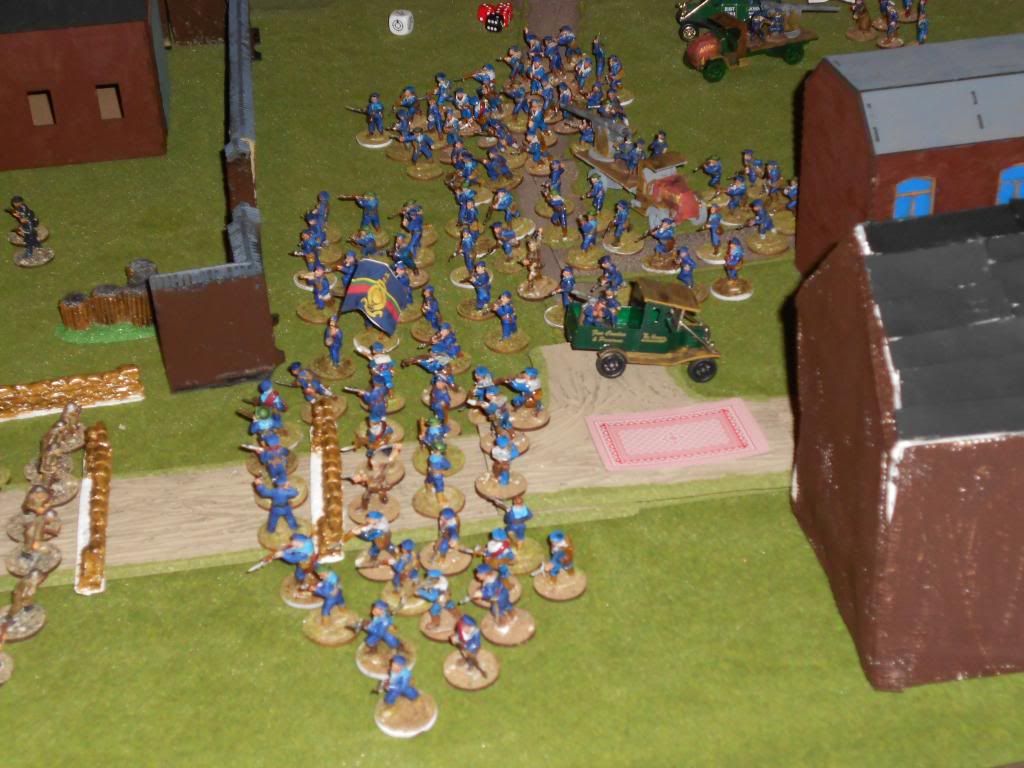 Reinforcements arrive in the form of the Romanian iron guard under the command of political officer Carmilla and surge forward towards the factory.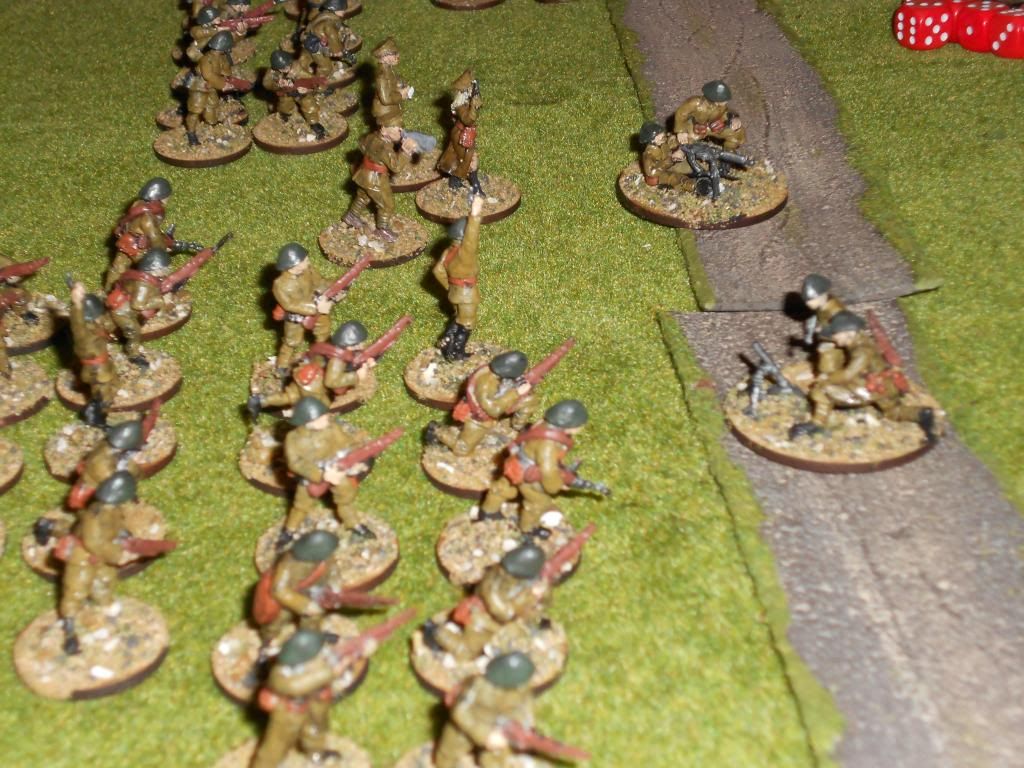 As sailors storm over the walls, the last of the militia fall back into the factory itself whilst outside the sailors and china town defence force link up as the Liverpool socialist sailors head to engage the approaching BUF and Jerwood militia.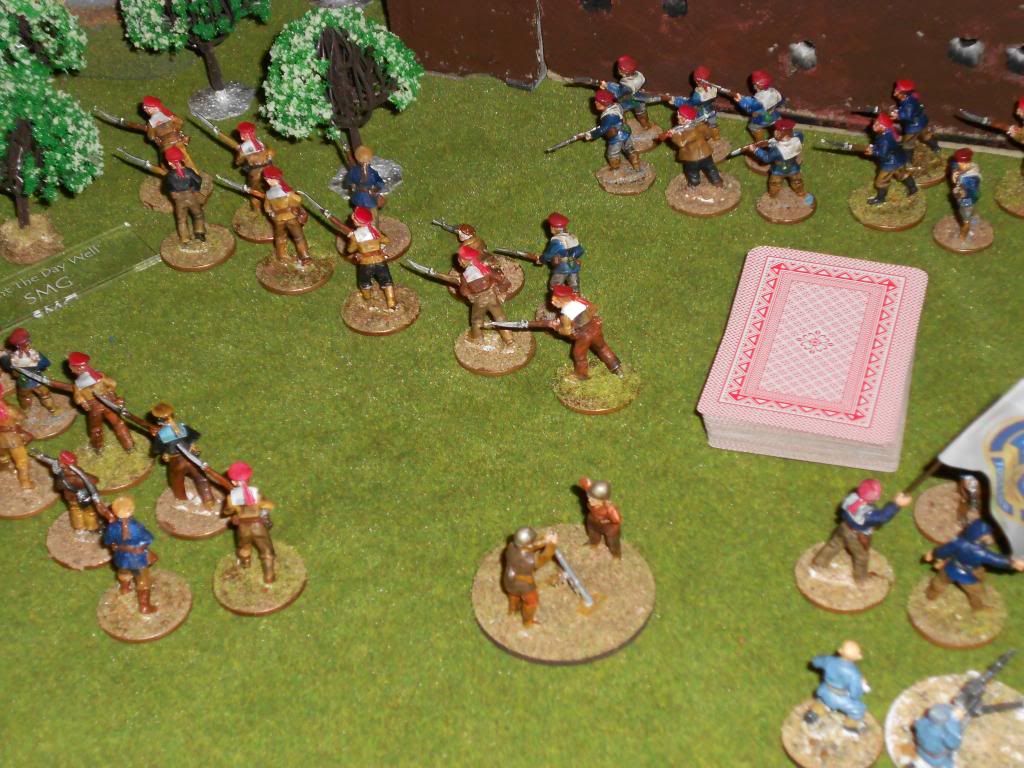 On the left, the third legion received reinforcements from Germany and began to press forward against the international sailor brigade.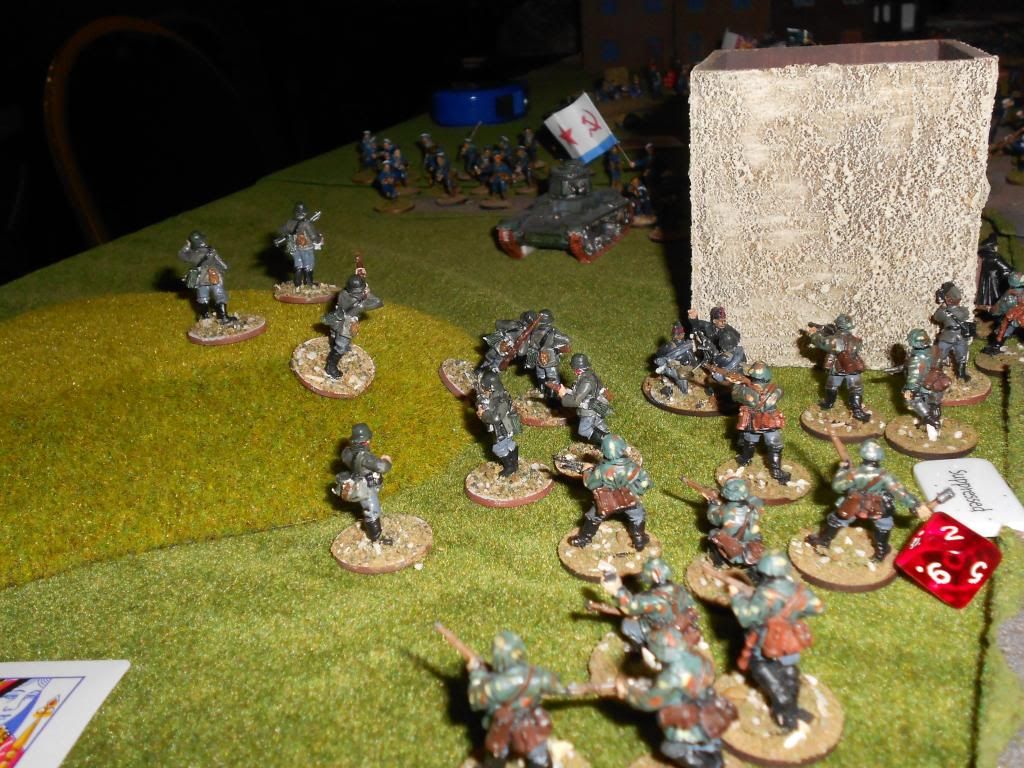 In the factory, the police barricade the doors and engage the hordes of sailors in hand to hand combat as outside the socialist sailors meet the BUF and Jerwood militia head on.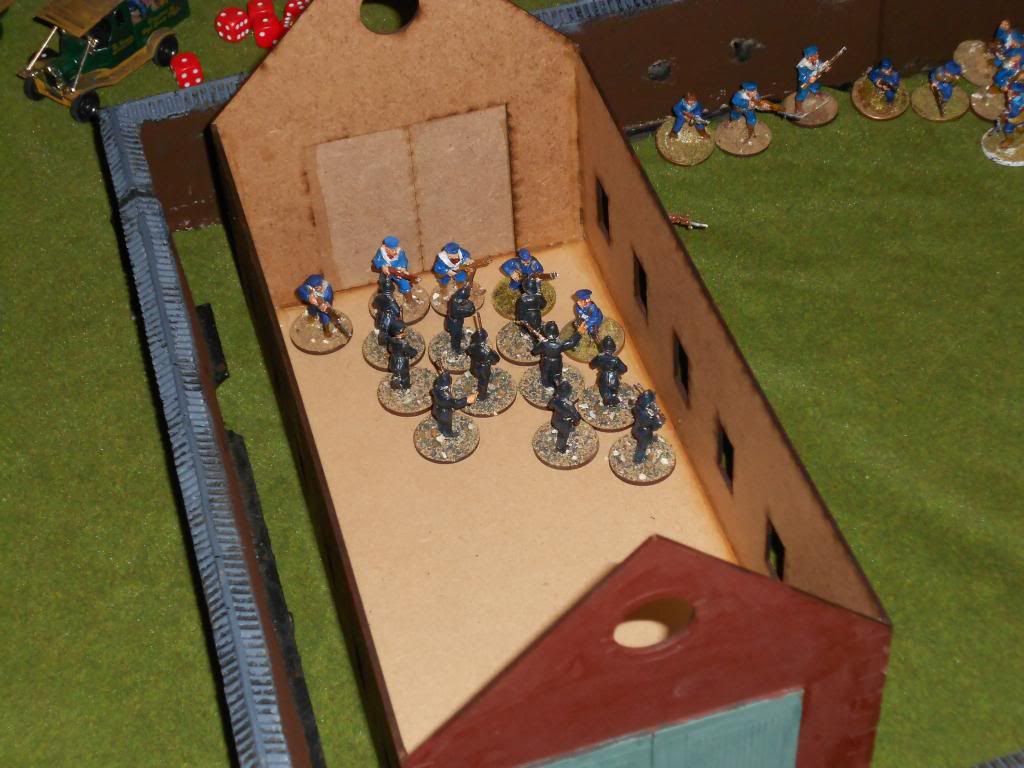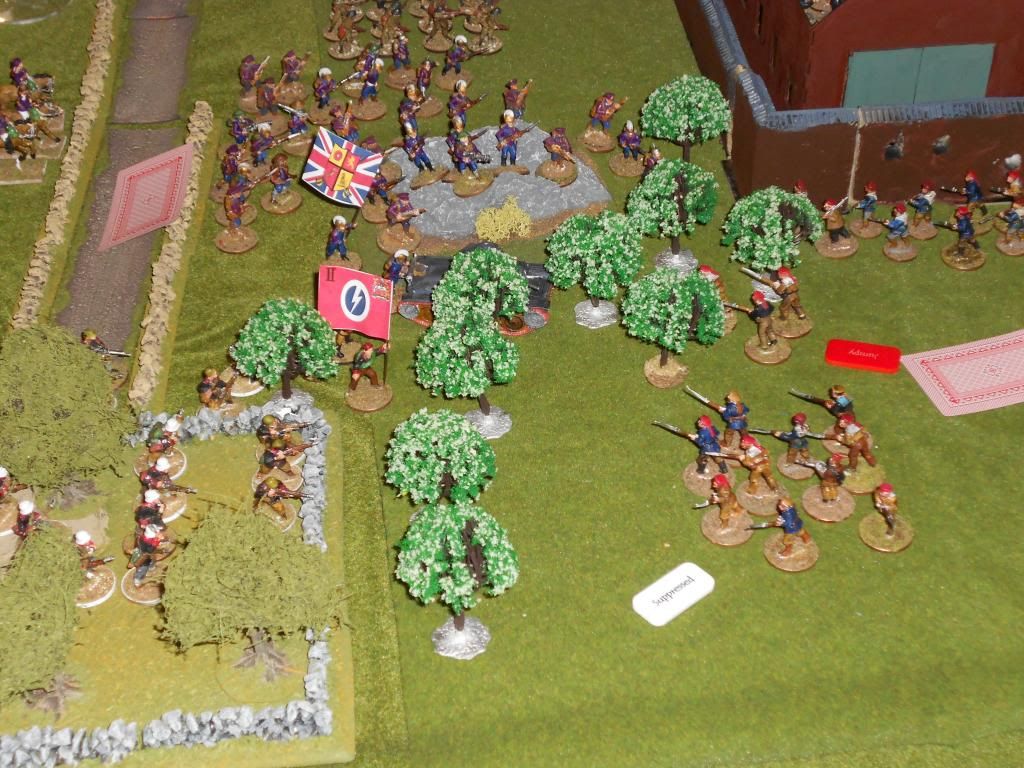 On the right flank, the Germans destroy the international sailor brigade T26 at great cost to themselves.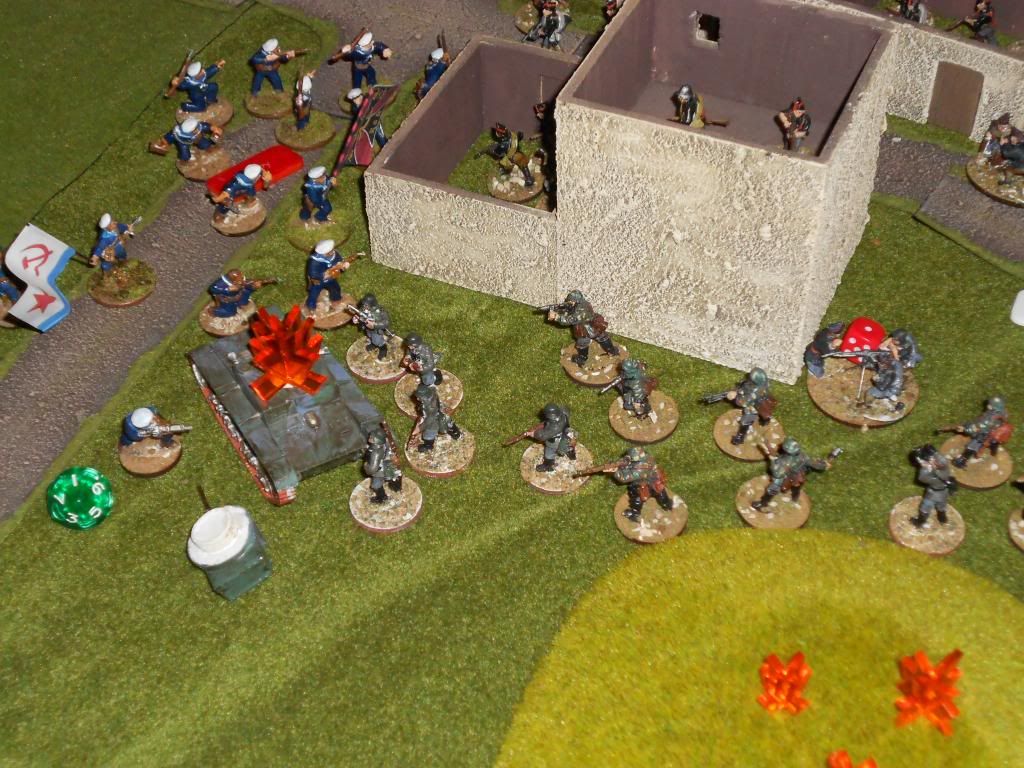 In the factory, the police bravely are still holding out against the sailors as thankfully air support arrives.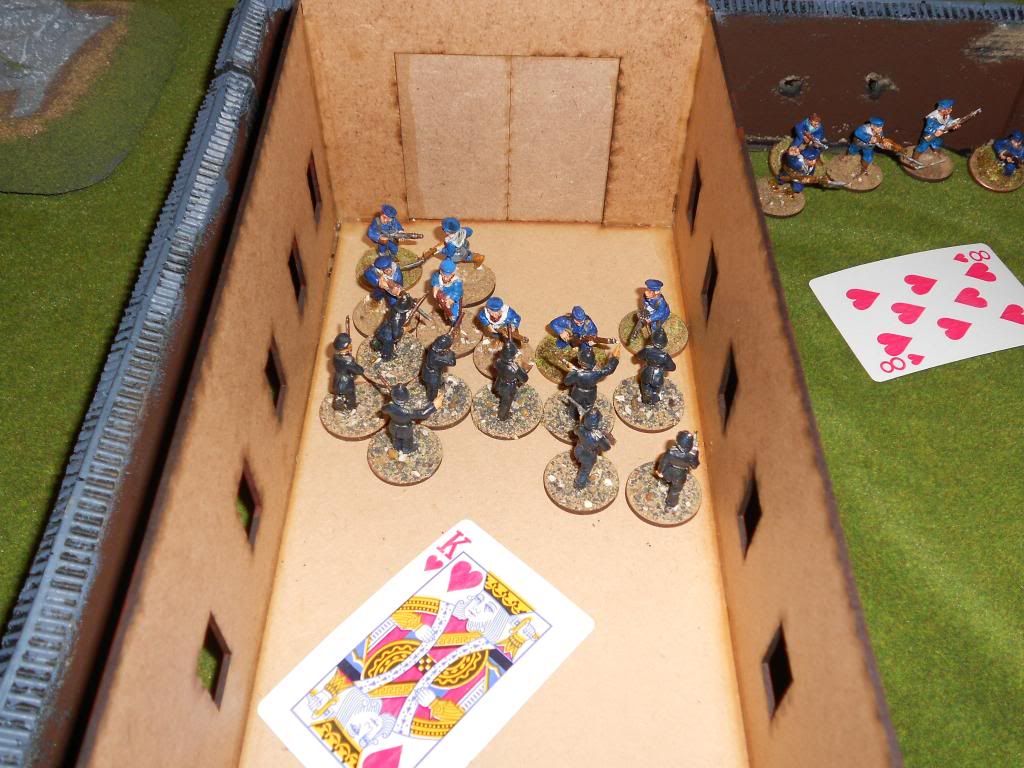 With the help of air support, the government forces surge forward as the Chinese grab Sutton.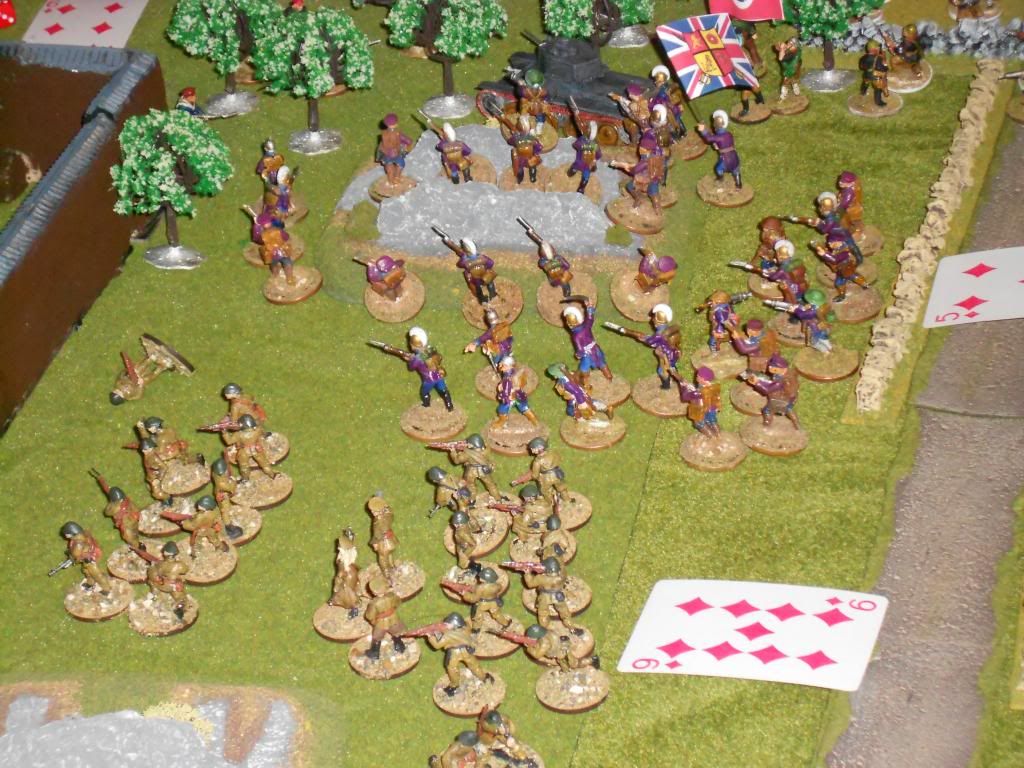 With night falling and the government forces advancing the allies try one last surge to kill the police holding the factory. Captain Adam and his bobbies hold the line and force the sailors back holding the factory for the last turn of the game.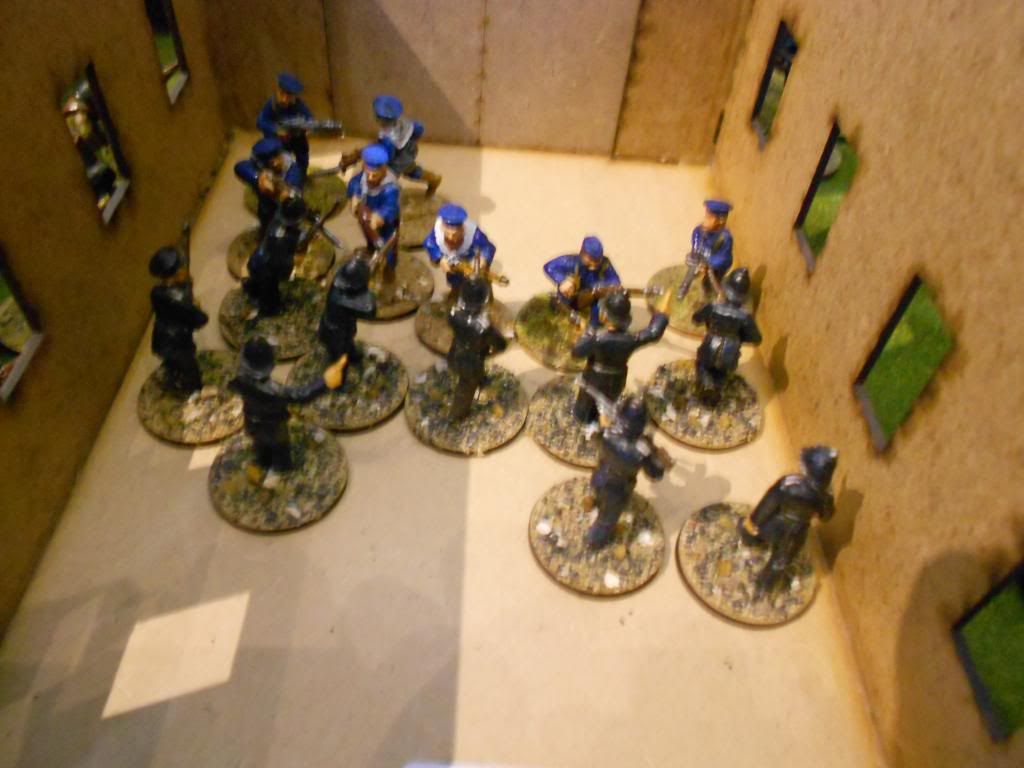 Well at the end of it all we decided to call it a draw with the police still holding he factory but most of the red tide still alive.Men of the match was ever the police or the international sailor brigade. Great time had by all and hopefully more people converted to are mad little world. (Also to anyone who was there we found the missing suppressed token :))